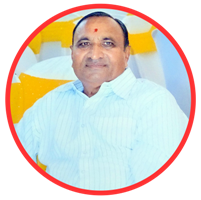 Welcome to Jai Ganesh Group,
JAI GANESH GROUP was established in 1974 by Shri Devjibhai Kalabhai Patel by setting up an Indian Oil Petrol Pump at Mitana.
Shri Devjibhai K. Patel, son of farmer with no business background, with his hardwork, commitment and ethics grew the business into today an annual turn over of 200 Crore.
Jai Ganesh Group have top most company's dealership like Indian Oil, Super Gas, Tata Motors, Hero MotoCorp, Toyota Car, Ford Car. Also have Creaton(Jai Ganesh Vitrified) into tiles manufacturing.
Jai Ganesh Transport is also part of group which have more than 165 vehicles in all major oil companies like Indian Oil, Hindustan Petroleum, Reliance and Essar. With our commitment to give best services, today we are a leading petroleum logistic company in Saurashtra transporting fuel like MS,HSD ,ATF, Chemicals and Packaged LPG.